So I kinda fell off the wagon with the whole, post-at-least-once-a-week thing, but I have good reason. First, I, um, graduated from College!
So now I guess I'm like an adult or something… It's weird. I'm going straight to law school in the fall though so I'll have to give that whole real-world deal a rain check.
Before and after graduation I had to pack! Remember those photos of my room I showed you last post? Well, here's the end result of all my effort: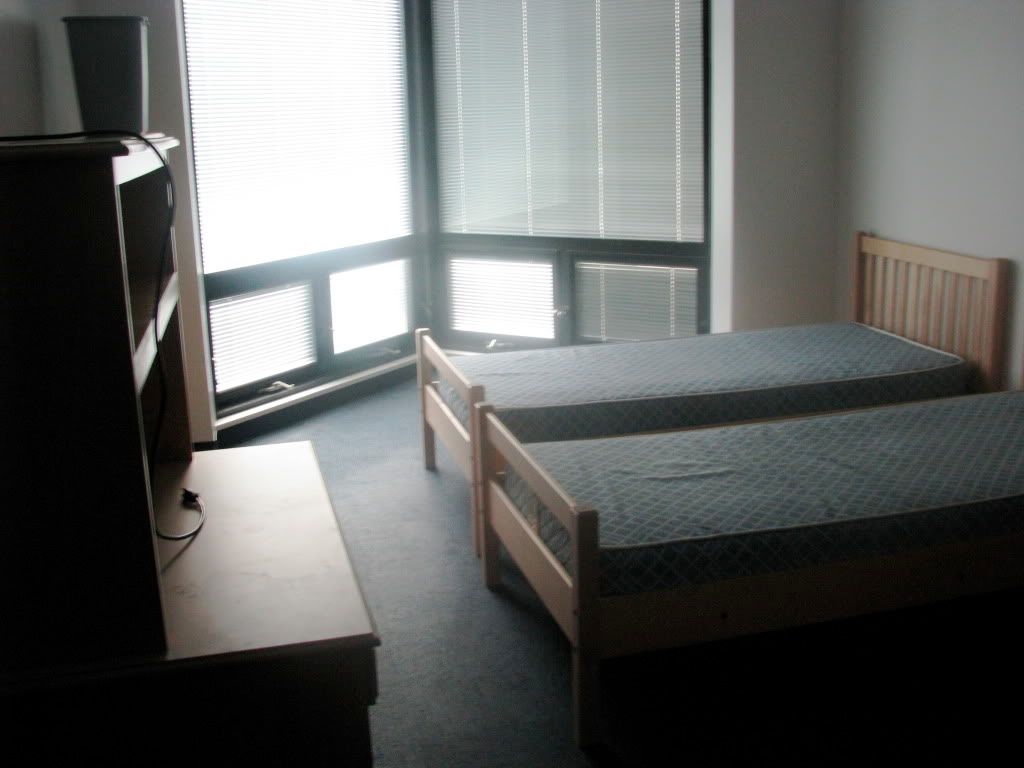 Given all that, there was not much time for knitting. I finished one of my hope socks on the drive from Wisconsin to New Mexico, but I never get as much knitting done in the car as I think I will. I end up staring out the window or sleeping… Here's the sock just after it came off the needles.
Now that I'm down in New Mexico I haven't had time to knit much because my brother and Andrew are both visiting so I've been doing things with them before they go. I managed to frog my market bag back to the beginning of the lace section and knit it back to where it was sans errors. They were starting to multiply at an alarming rate to the point that I couldn't just ignore them.
Just before I left school I knit a pair of fingerless mitts for one of the women I've been working with for the past four years. Like the coffee cozy, it came from a yarn sampler sold by Knit Picks last year. It was called the "Victorian" sampler and it came with one skein of all of their yarn lines that contain cotton and few simple one-skein patterns. The mits are the Victorian Sampler Fingerless Gloves and the yarn is Shine Sport in color Willow. It's just as soft and nice to work with as the Shine Worsted, I'll for sure use it again. The pattern was easy to follow but I omitted the picot bind-off because it didn't look very good in most photos so I did three rows of 1×1 ribbing instead.
The reason that this post is called stash is because since I've been home this is the first time in a year that my entire stash has all been together in the same place and it's a bit overwhelming! I decided to go through everything and add it to my Ravelry stash page and it's working pretty well as a wake-up call. Check it out. And I'm still quite a ways from done… A good 1/3 of my stash is sock yarn… I knit about 3 pairs of socks a year… I can knit socks for the next TEN years and yet every time I walk into an LYS the first place I go is the sock yarn corner… I am now committing myself to no more yarn buying until after Christmas. I'm counting on you all to make sure that happens.
All in all I accomplished a lot life-wise in the past week and a half, but not really much knitting wise…